X-Commercial came to Push Property with the goal of launching their new commercial property brand and bringing their vision to life. The team at Push Property conducted a thorough website strategy session to uncover the client's needs and goals for the website.

Our development team got to work building a digital platform that was designed to make the X-Commercial brand stand out and generate more inquiries. With a focus on user experience and customer journeys, the website was crafted to showcase the bold and impactful X-Commercial brand.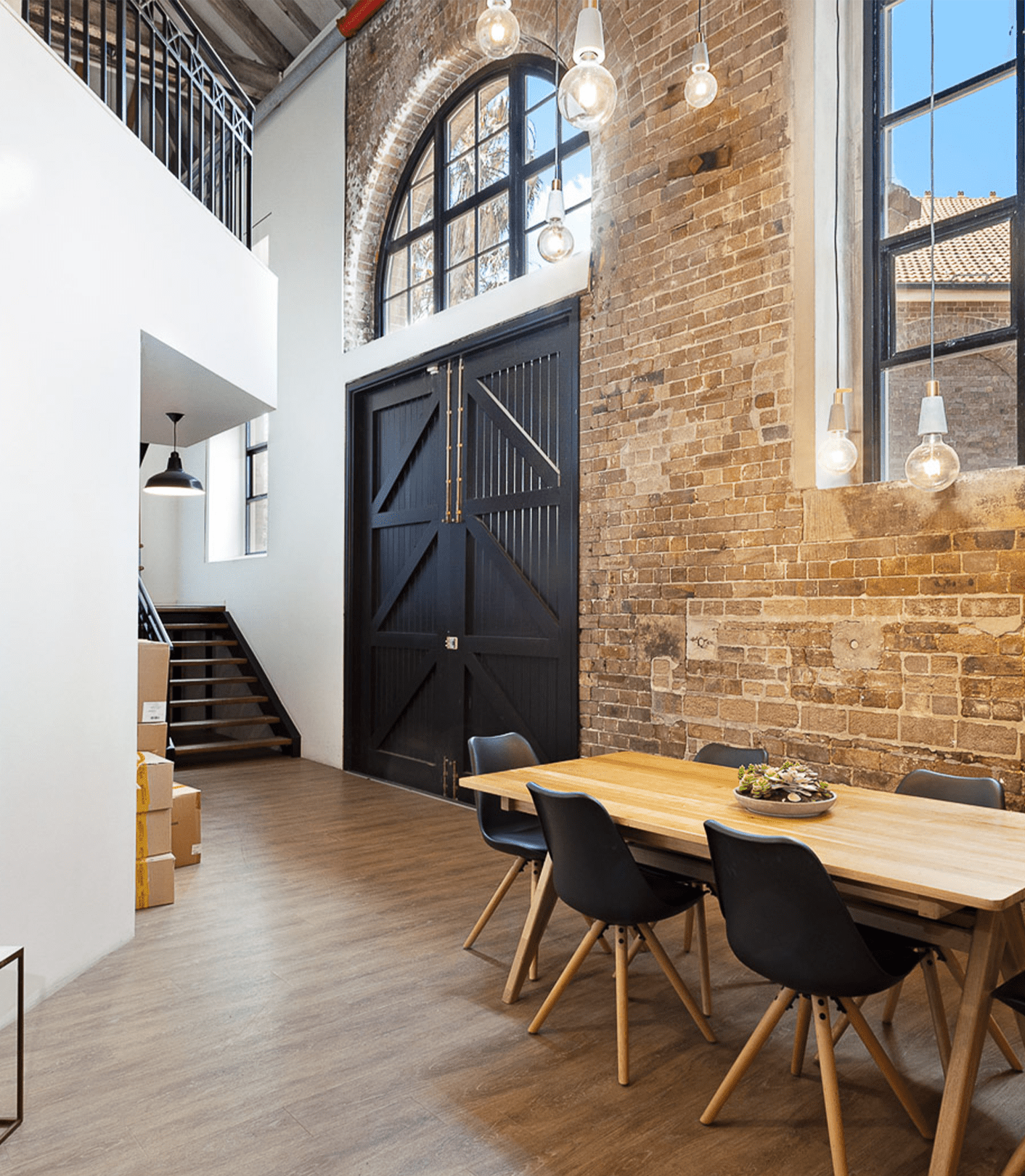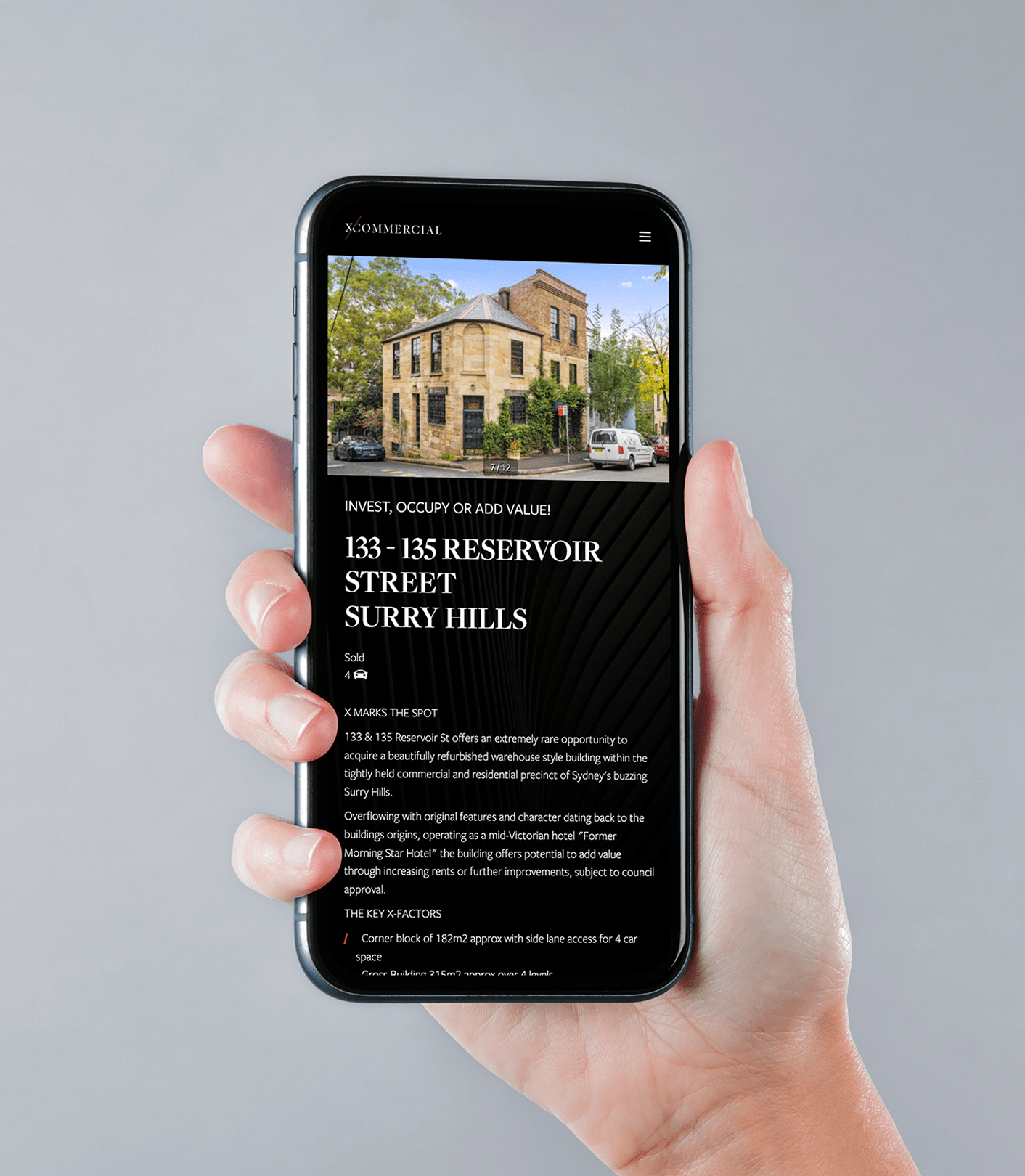 The result was an X-ceptional digital platform that not only looked beautiful, but also prioritised lead generation and customer experience. By showcasing their brand and properties with eye-catching visuals and intuitive navigation, X-Commercial was able to capture the attention of potential clients and keep them engaged.

The website's lead generation capabilities were also enhanced with carefully placed call-to-action buttons and forms that were designed to capture valuable user information.

By making it easy for users to contact X-Commercial and inquire about their properties, the website was able to generate more leads and support the client's growth goals.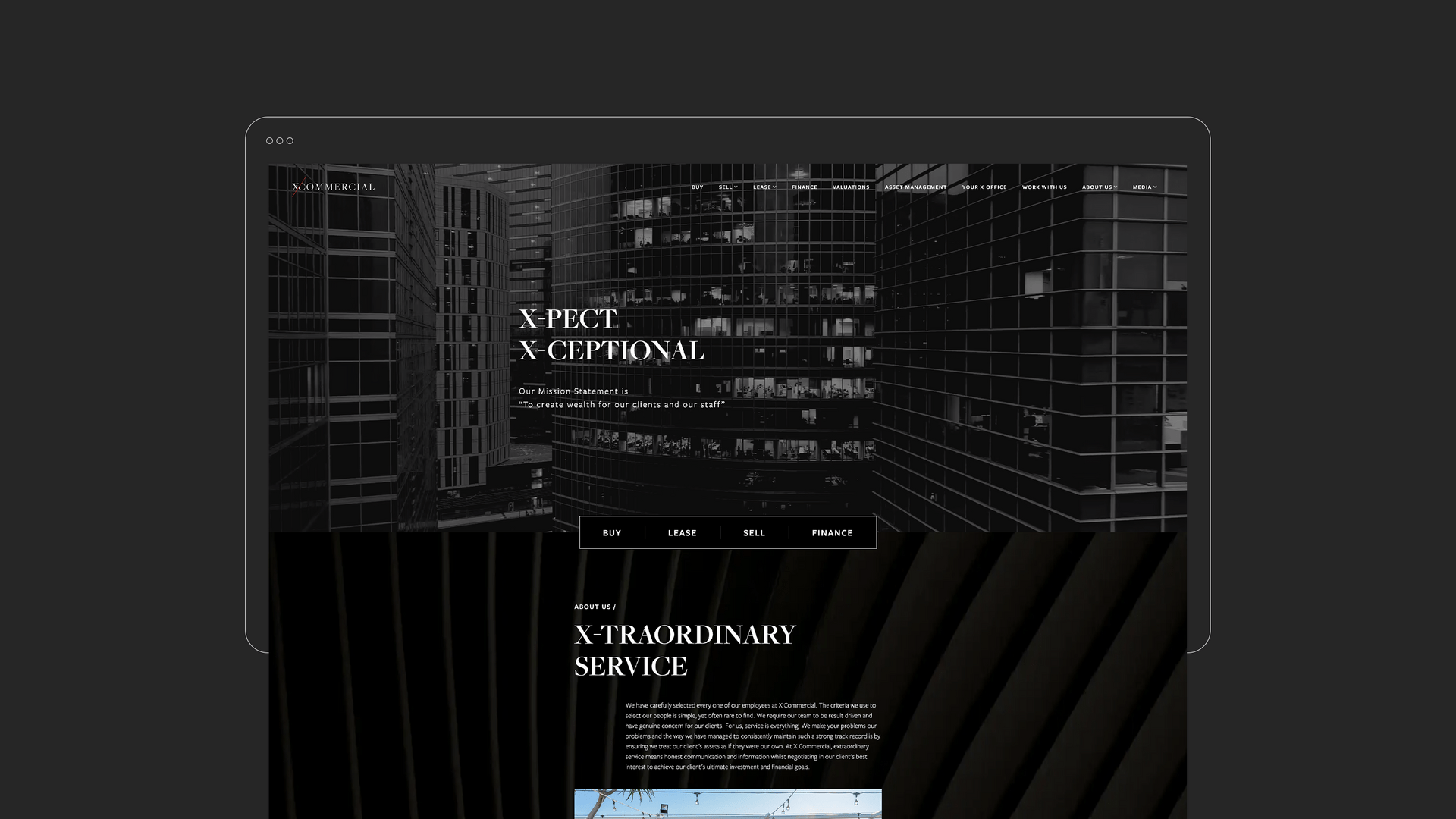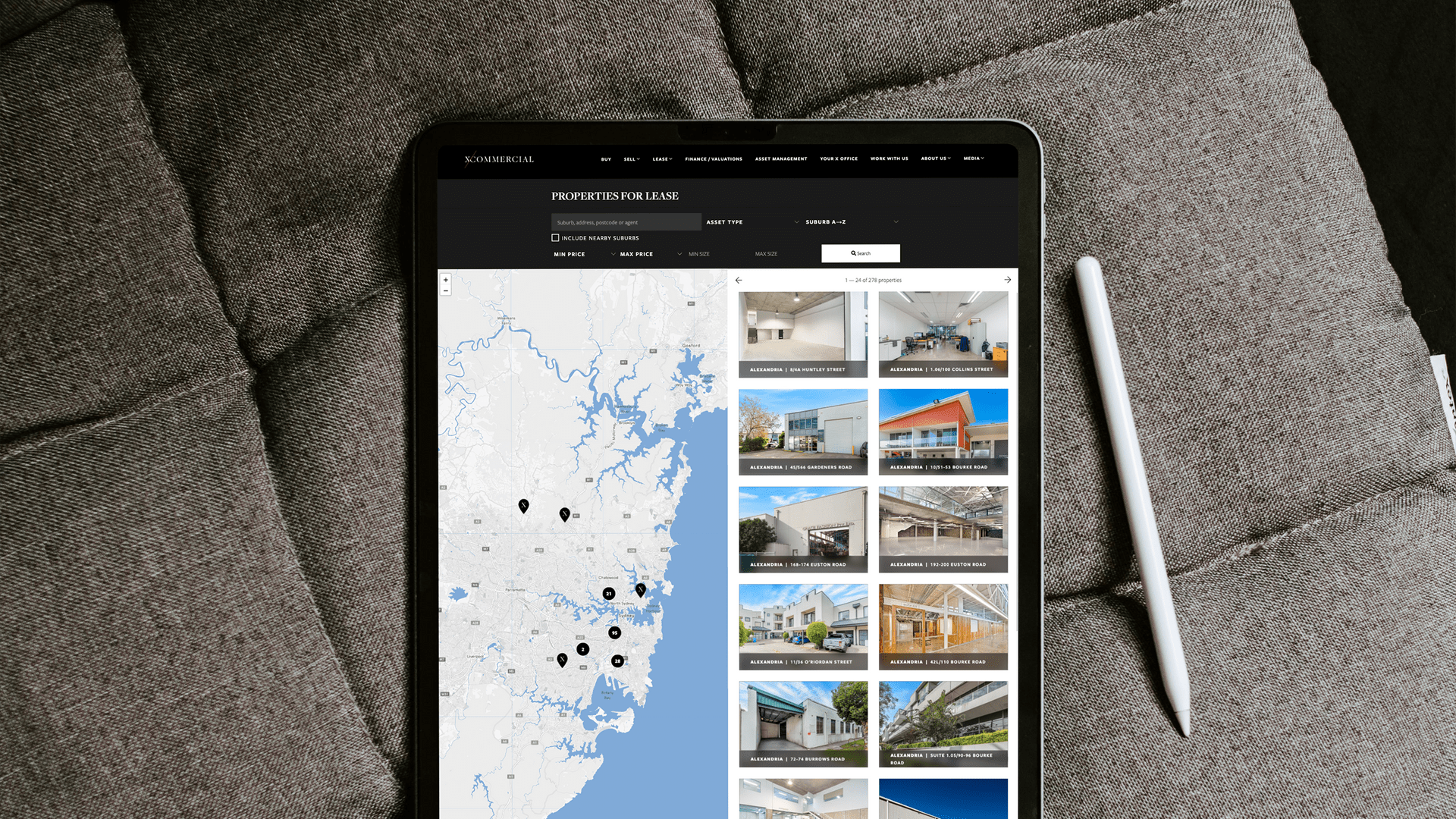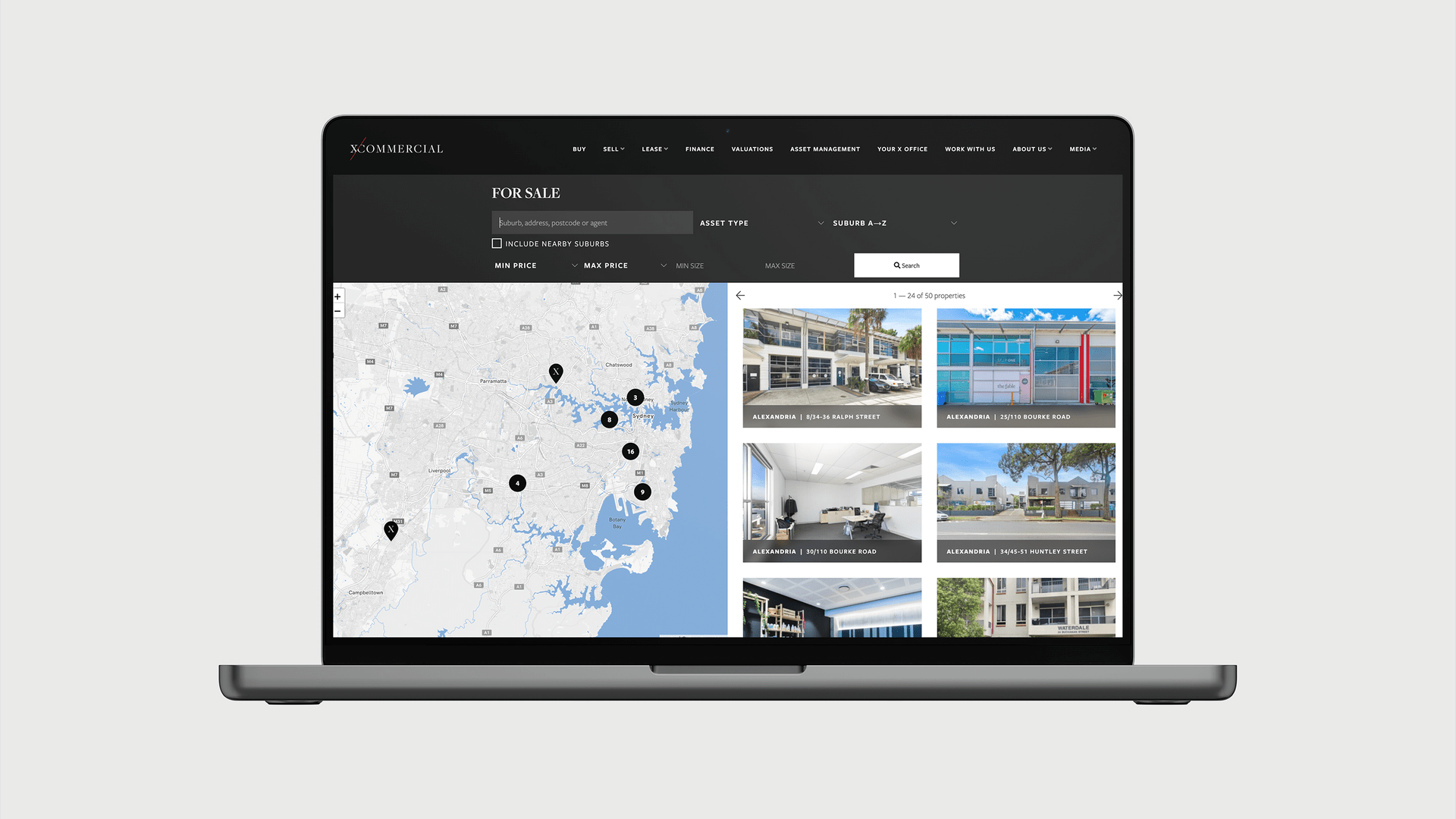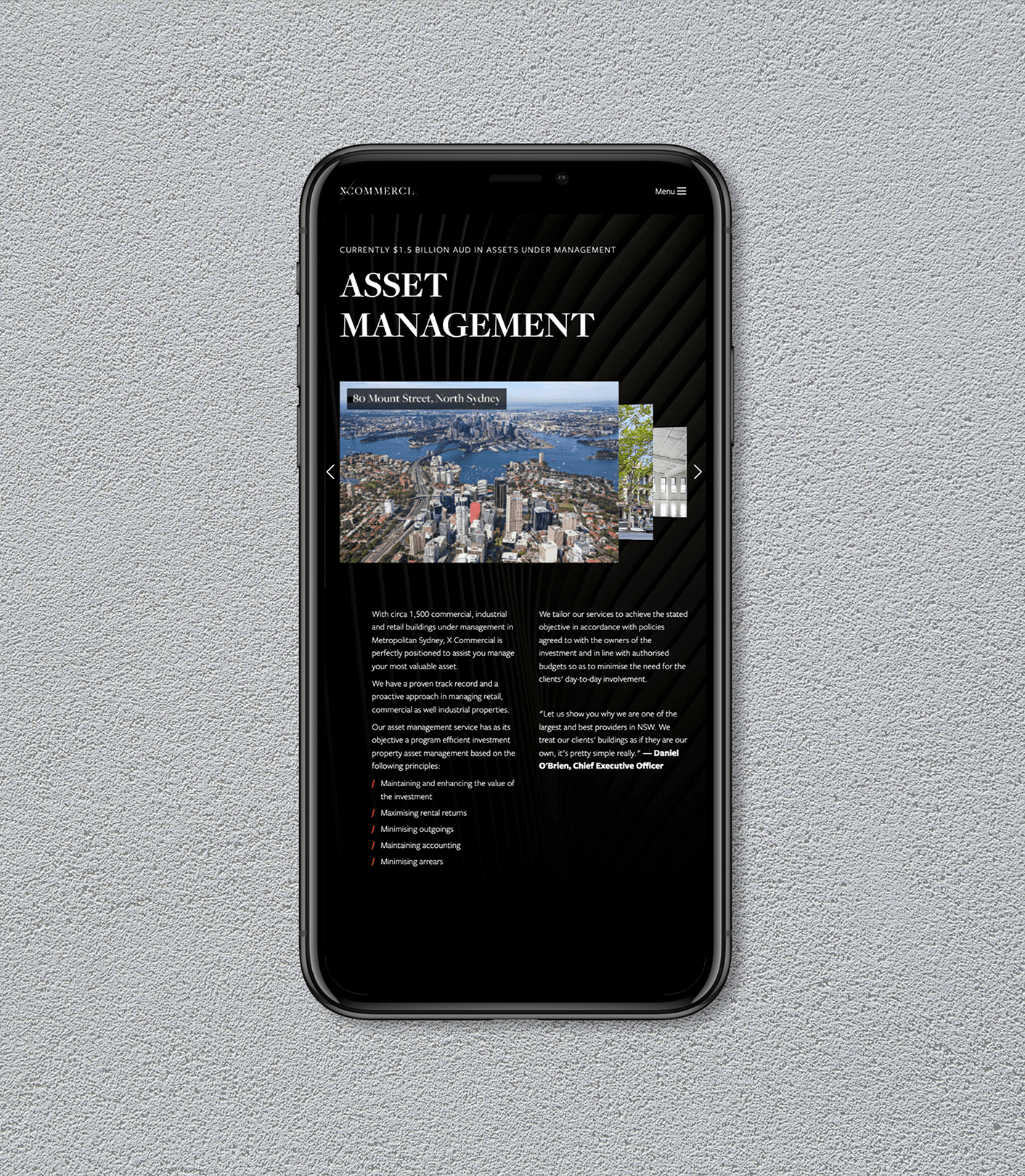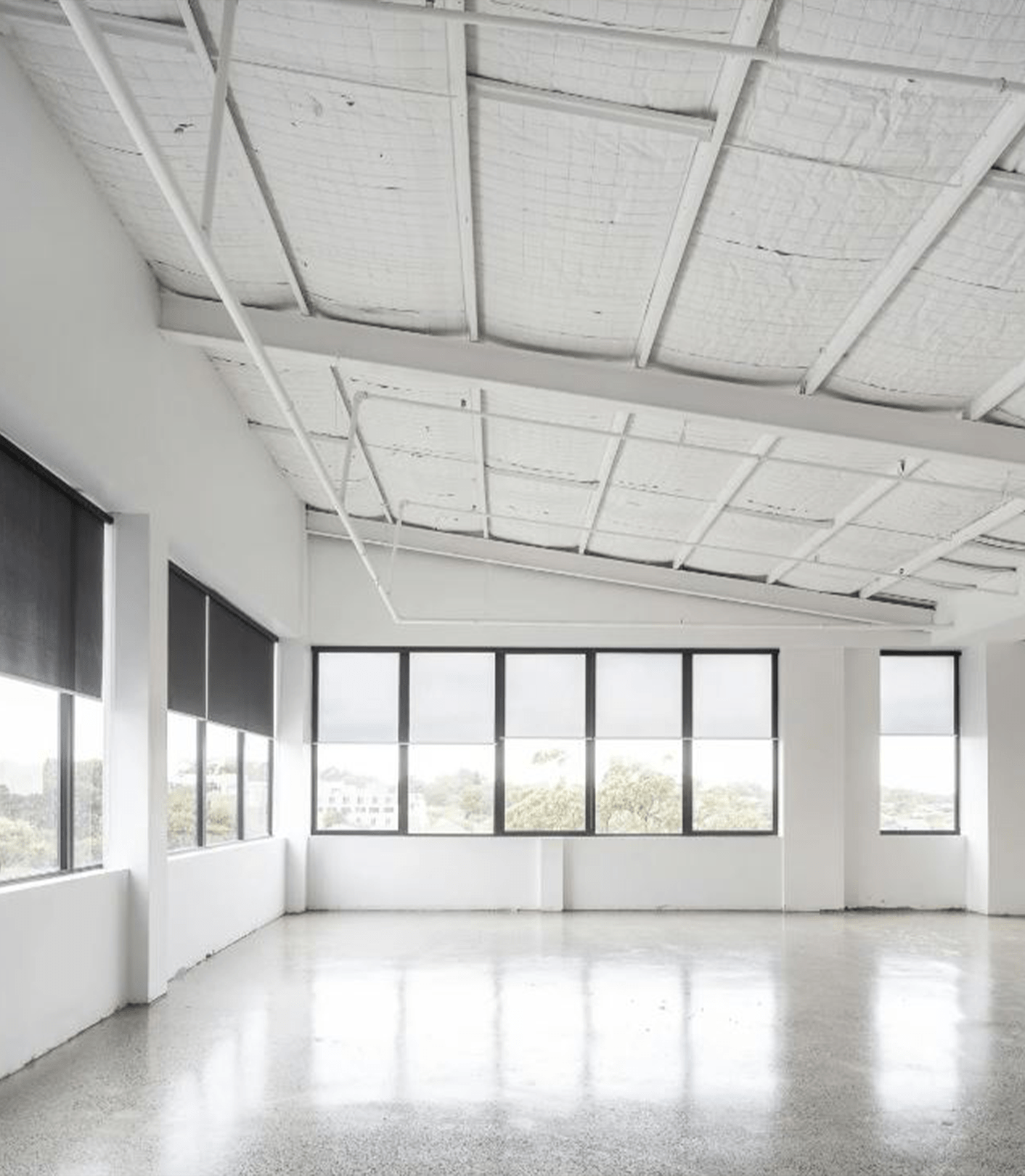 Overall, the collaboration between X-Commercial and Push Property resulted in a website that truly elevated the client's brand and exceeded their expectations.

With its stunning visuals, intuitive navigation, and powerful lead generation capabilities, the X-Commercial website was the perfect platform for showcasing their commercial property portfolio and establishing them as a leader in the industry.