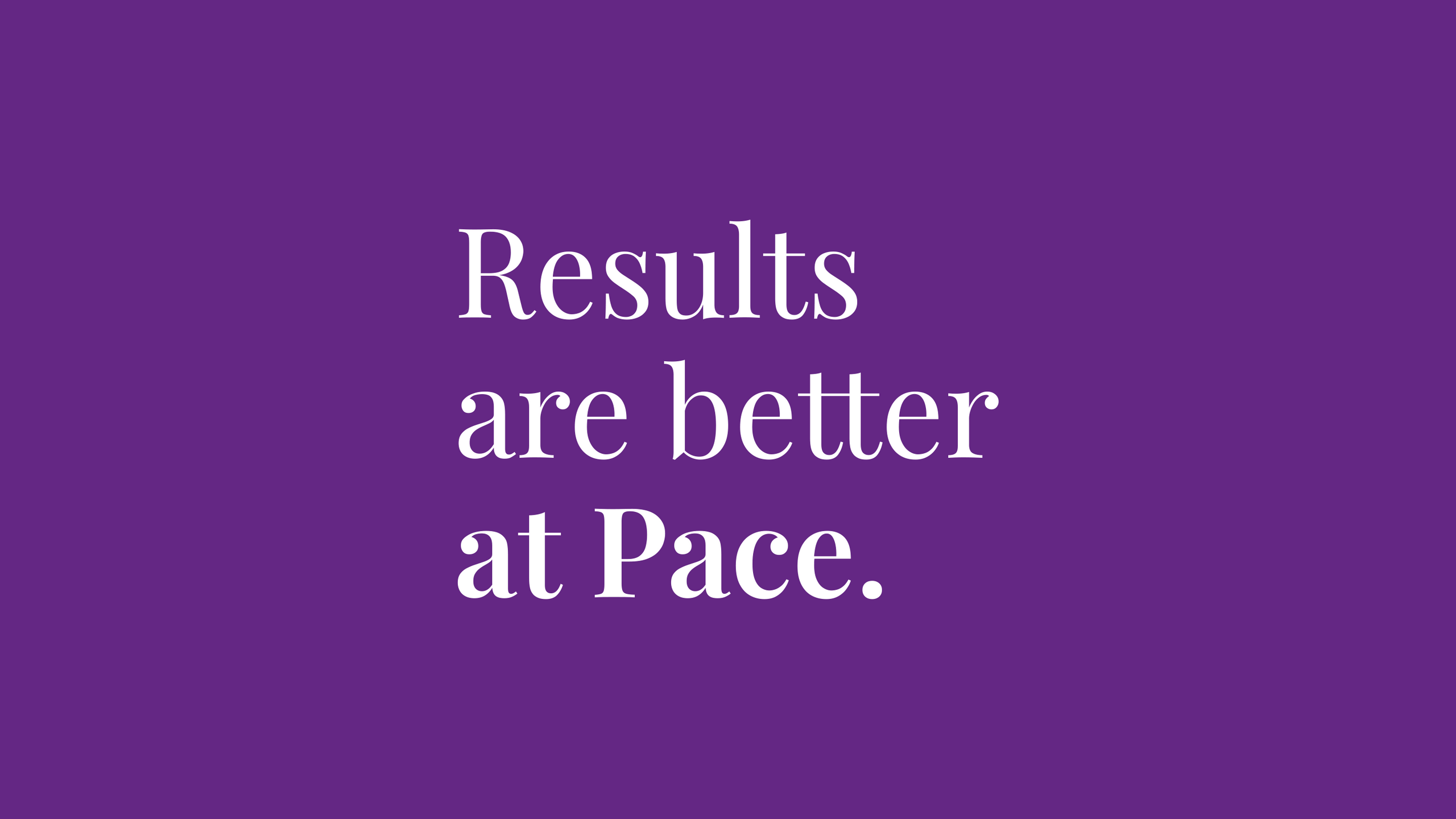 Pace, a new agency in Greenacres, approached us to create a new brand and website for their company. Our goal was to invent a new name, strategy, brand and website that would reflect the company's fast-paced nature and bold personality. We conducted workshops to gain insights into the company's values, culture and unique selling points.

The name we created was inspired by their fast-paced nature, and we developed a brand that had a distinctive aesthetic marked by bold typography, empowered imagery and a strong colour palette.

The colour palette we developed is bold and strong, much like the client themselves. We wanted to create messaging that was playful yet harked back to the core brand position of 'results are better at Pace'. Our focus was on creating a brand that was eye-catching, memorable and differentiated from competitors.

We developed a messaging strategy that highlighted the agency's strengths and communicated their values to their target audience.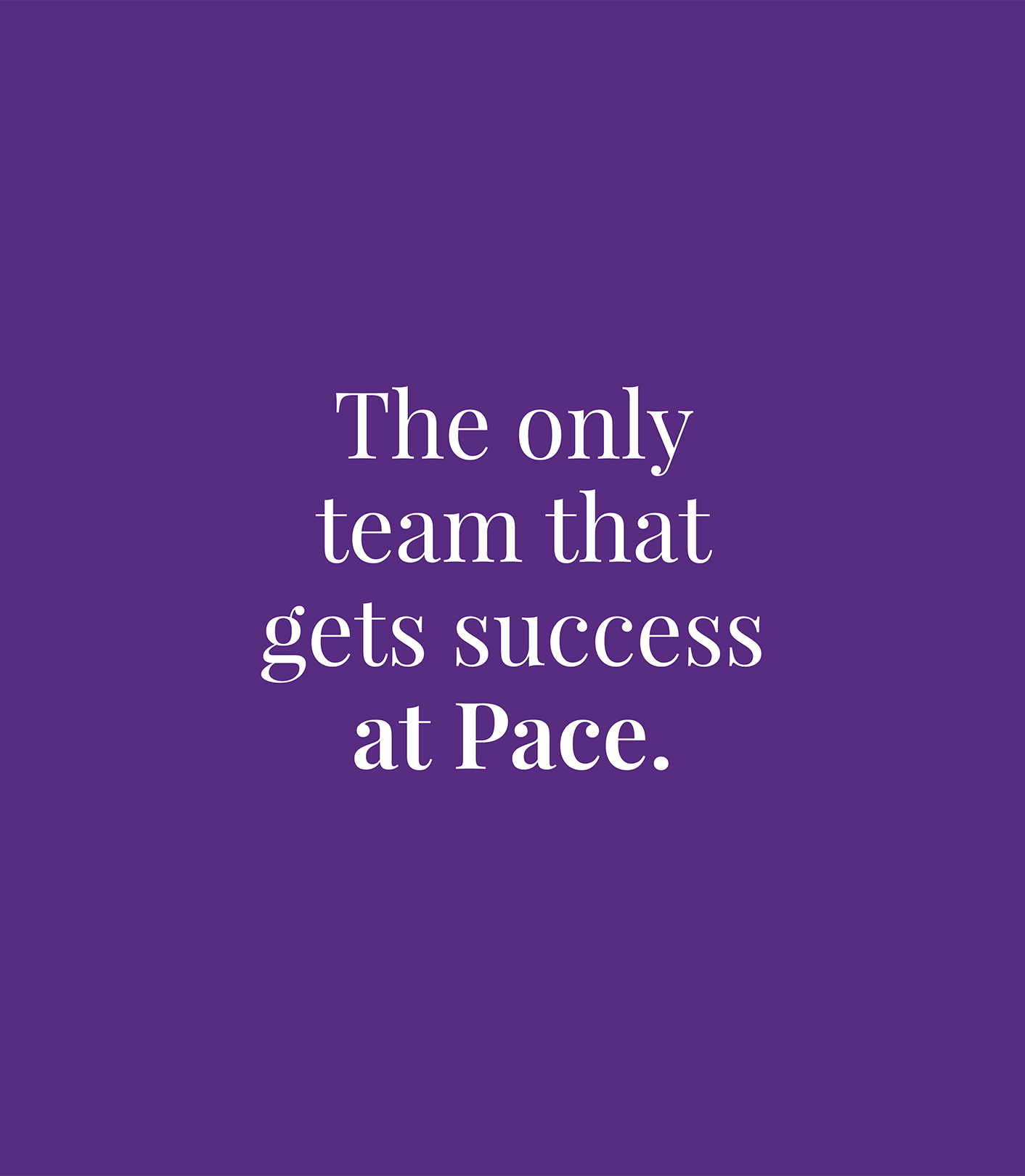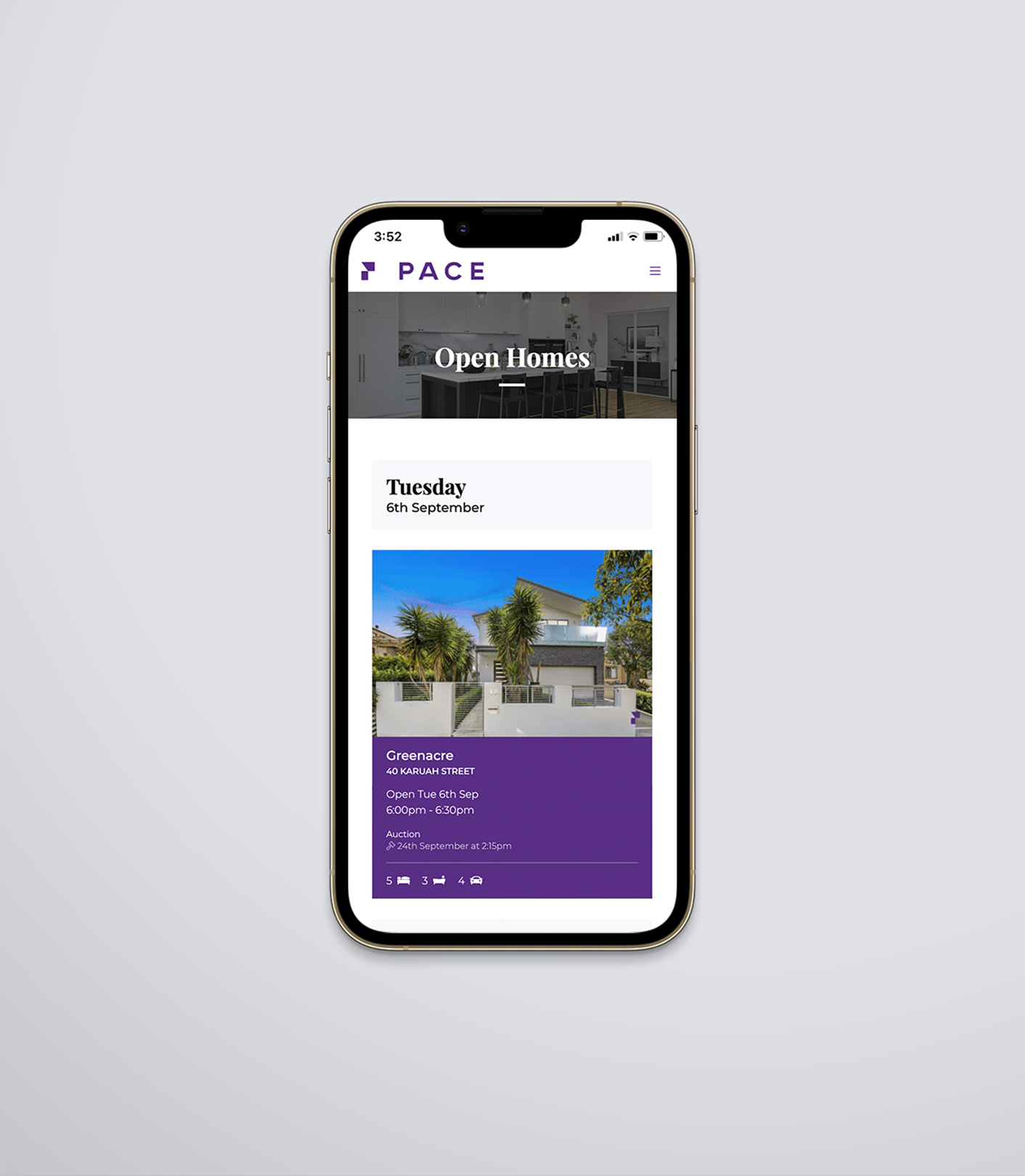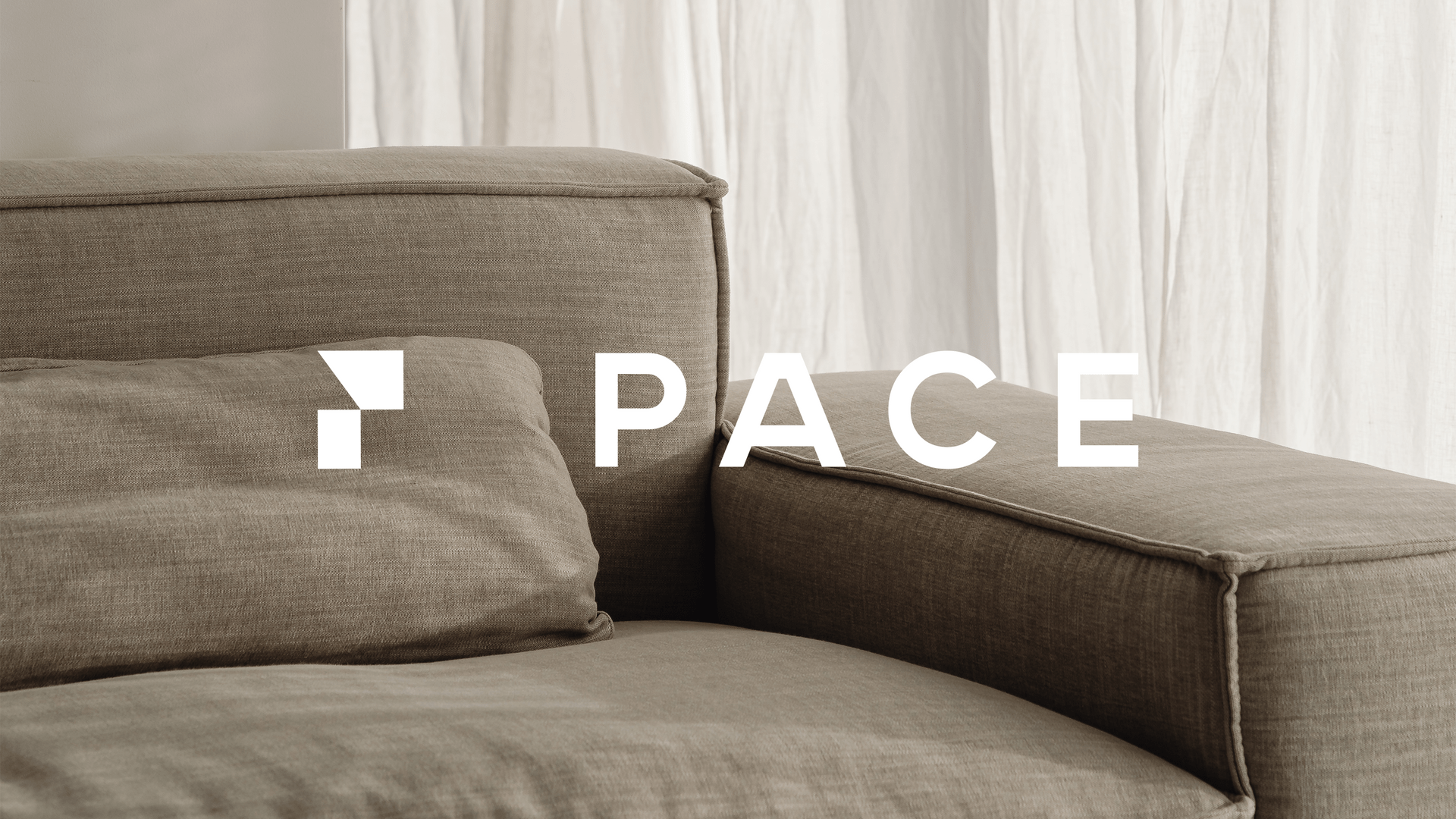 To bring the brand to life, we created a website that reflected the company's personality and unique selling points. They chose our start-up web package for speed of launch and low cost point to get out into the market quickly with all the tools a start-up would need.

Our goal was to create a brand that was distinctive, memorable and reflected their fast-paced nature. The result was a brand that stands out in a crowded market and a website that is user-friendly, optimised for search engines and designed to drive lead generation. We look forward to seeing the growth and success that Pace will achieve with their new brand and website.