We were thrilled to collaborate with a national real estate group on the development of a new digital platform that would empower their master brand, offices, and individual agents. Our goal was to create a platform that would seamlessly integrate with the company's existing workflow and provide a more responsive and proactive approach to client communication.

After conducting extensive research and analysis, we recommended the name "RESPONSE" for the new platform. We believed this name would evoke a sense of receptiveness and urgency, which is essential for success in the real estate industry. This name also aligned perfectly with the company's commitment to providing high levels of personal communication and innovative marketing.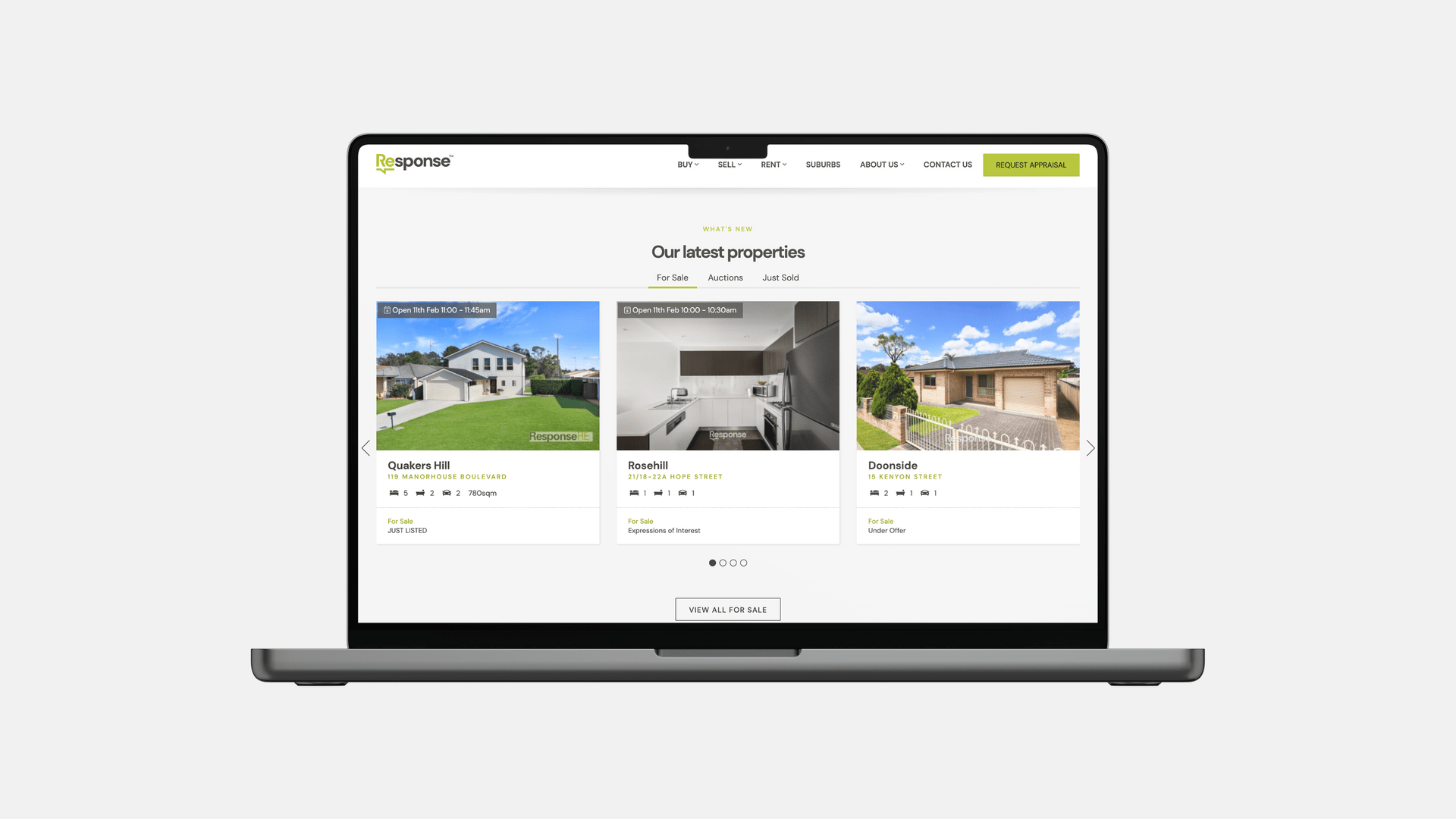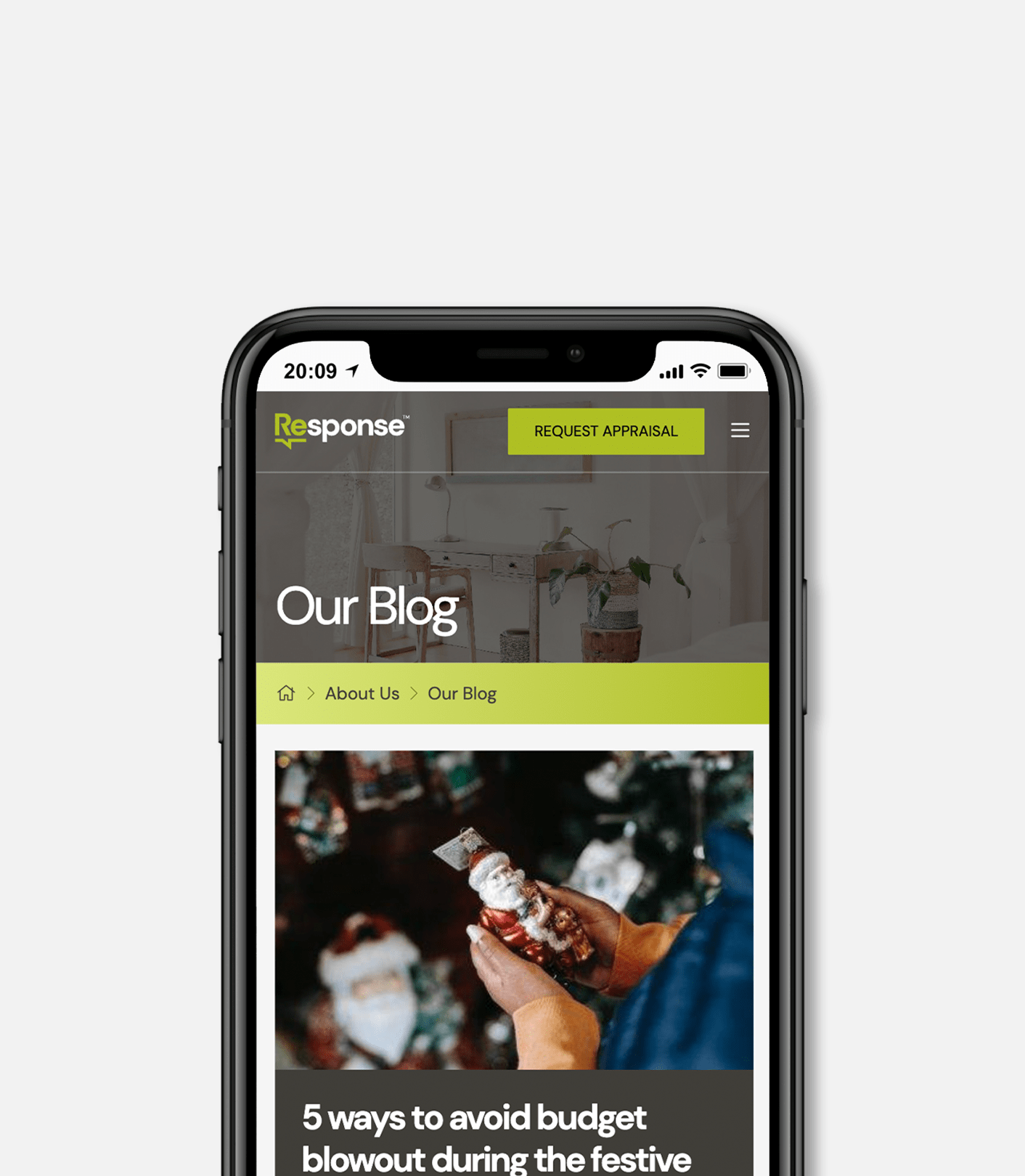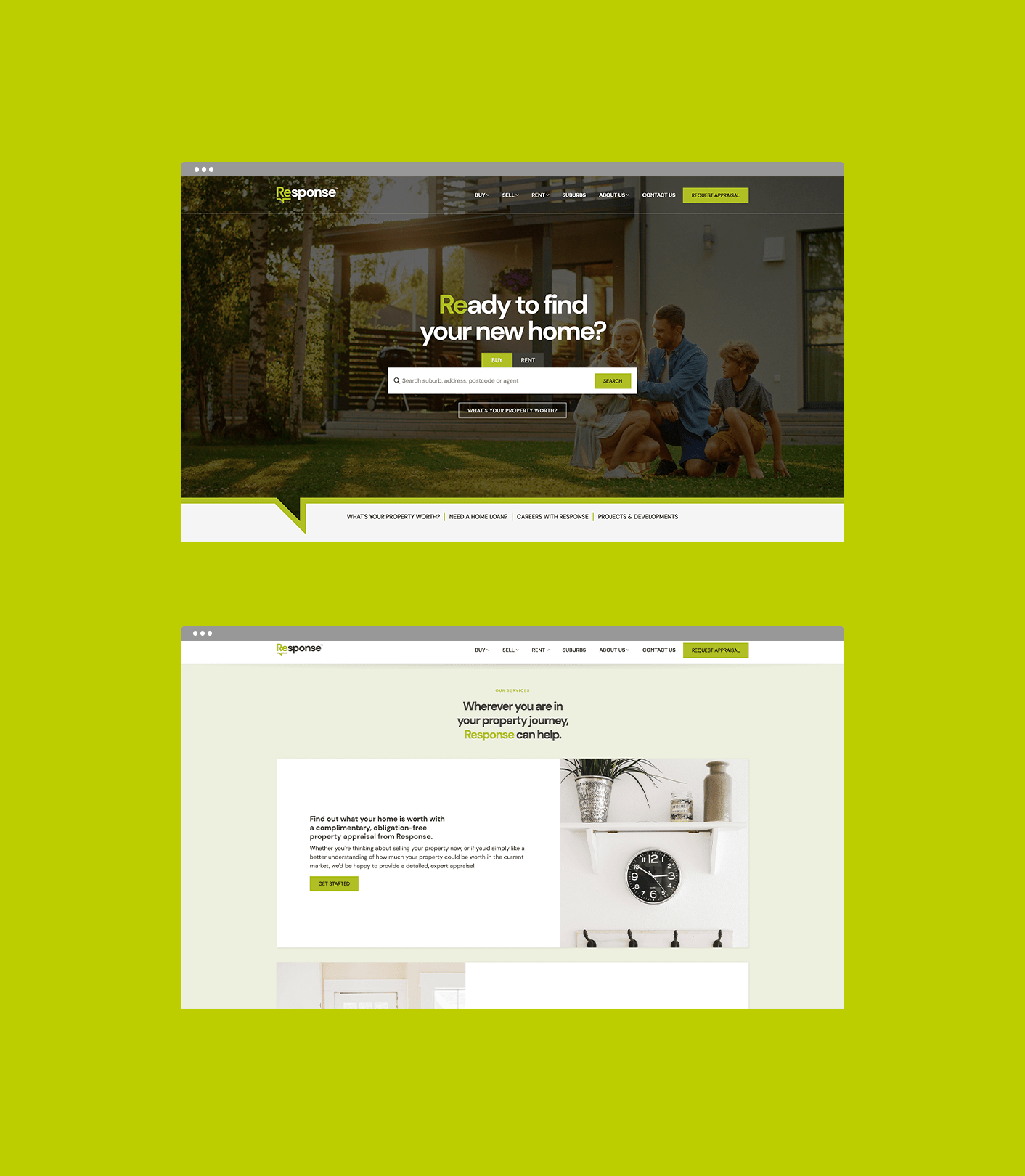 The new platform was designed to provide a user-friendly experience for clients and agents alike, with leading-edge technology that would streamline the buying and selling process.

It included features such as customisable property search, personalised alerts, and real-time communication tools. The platform also provided valuable data analytics and reporting tools, enabling the company to track performance and make data-driven decisions.