Our marketing project for the Inner West legacy brand aimed to guide them through their evolution to a future-focused, multi-office team. As a long-standing partner of R&W Inner West, we were tasked with creating attention-grabbing marketing campaigns that would increase brand awareness, drive traffic, and foster agency growth.

Our marketing strategy encompassed social media, search, and display advertising, allowing us to reach the target audience across different platforms and channels. We crafted multiple campaigns throughout the year, leveraging audience sentiment and insights to create relevant and engaging marketing content. Our approach was driven by data and analytics, providing our clients with complete oversight of the results as they unfolded.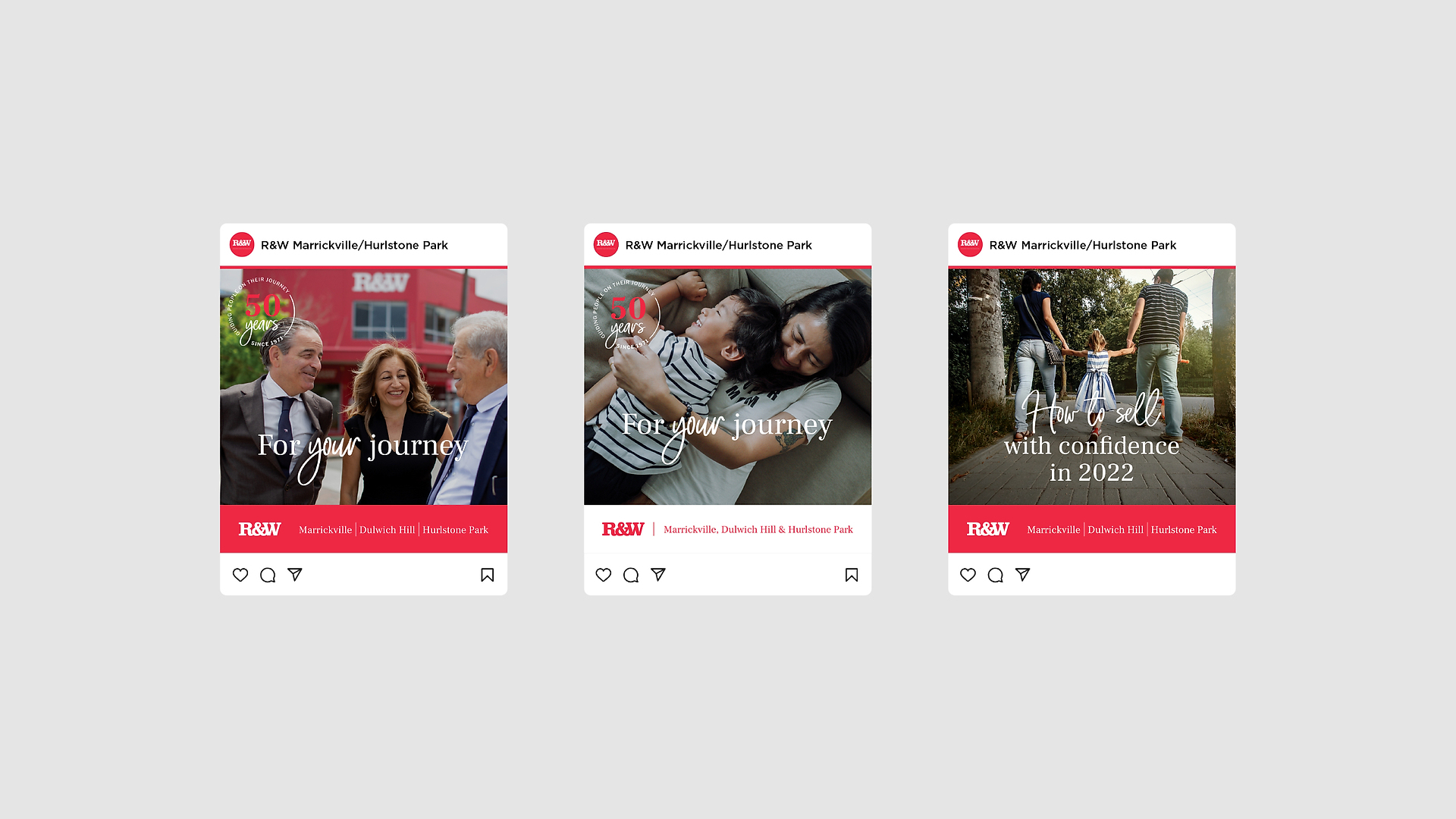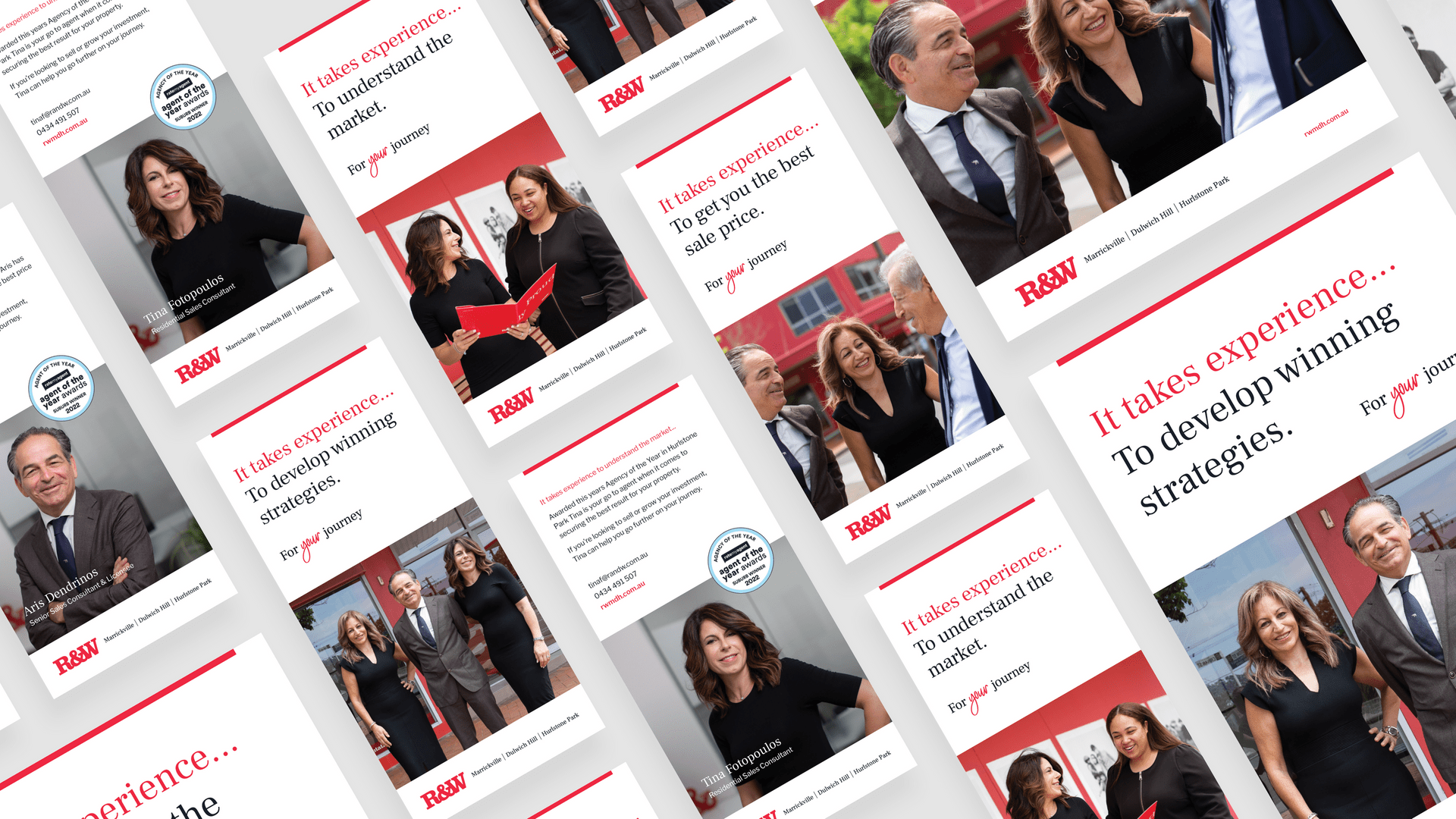 One of the key elements of our marketing project was creating compelling video content. Over the years of our partnership with R&W Inner West, we conducted multiple video shoots to create ads that were not only relevant but also creative and captivating.

These videos served as powerful marketing tools, capturing the essence of the brand and communicating its unique value proposition to potential clients. In addition to paid advertising, we also worked with R&W Inner West to grow their organic audience on social media.

We developed strategies to increase their followers and engagement, leveraging their brand messaging and visual language to create a consistent and compelling presence on social media platforms. This helped in building a community of loyal followers and brand advocates, fostering brand awareness and loyalty among their target audience.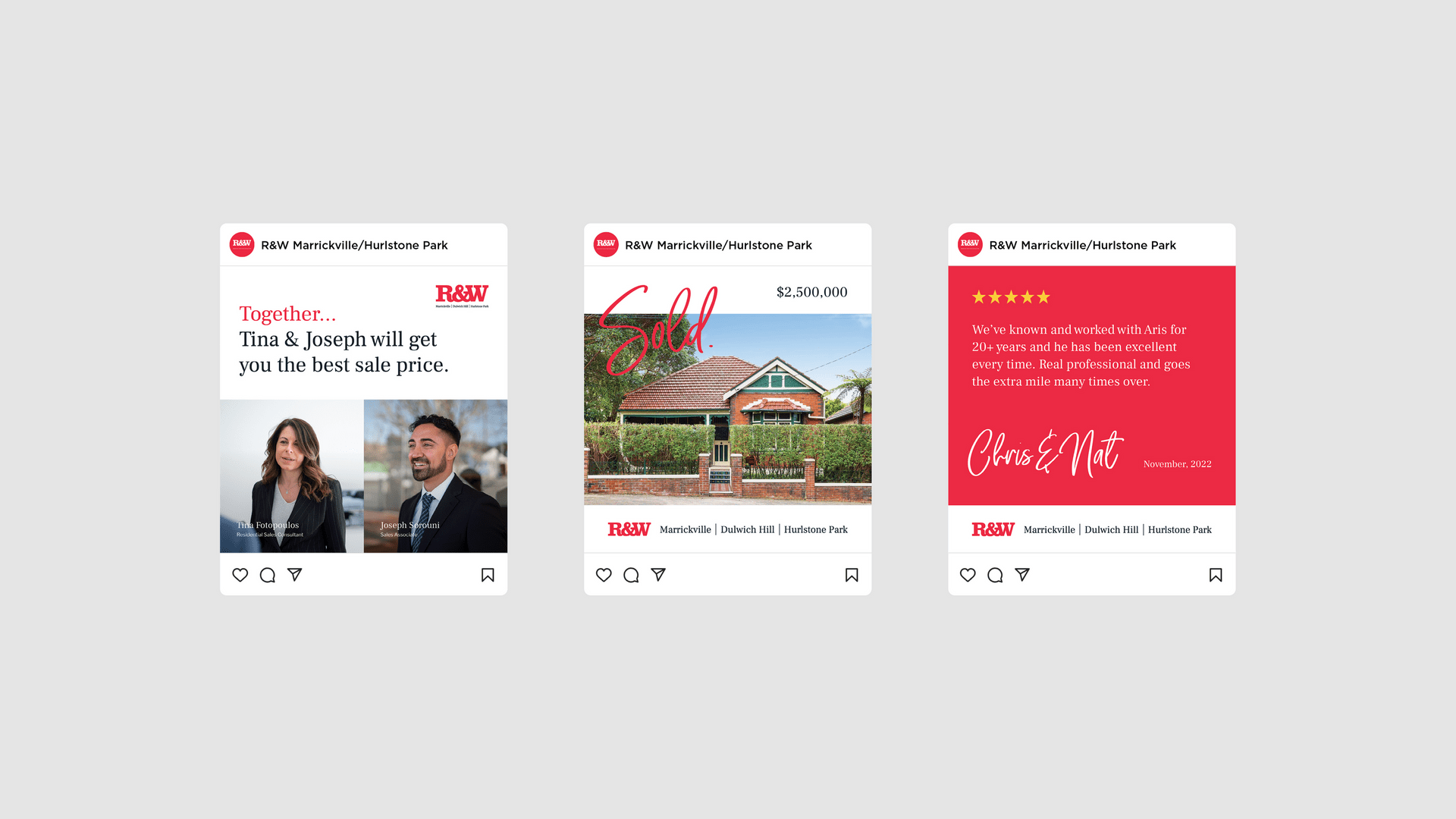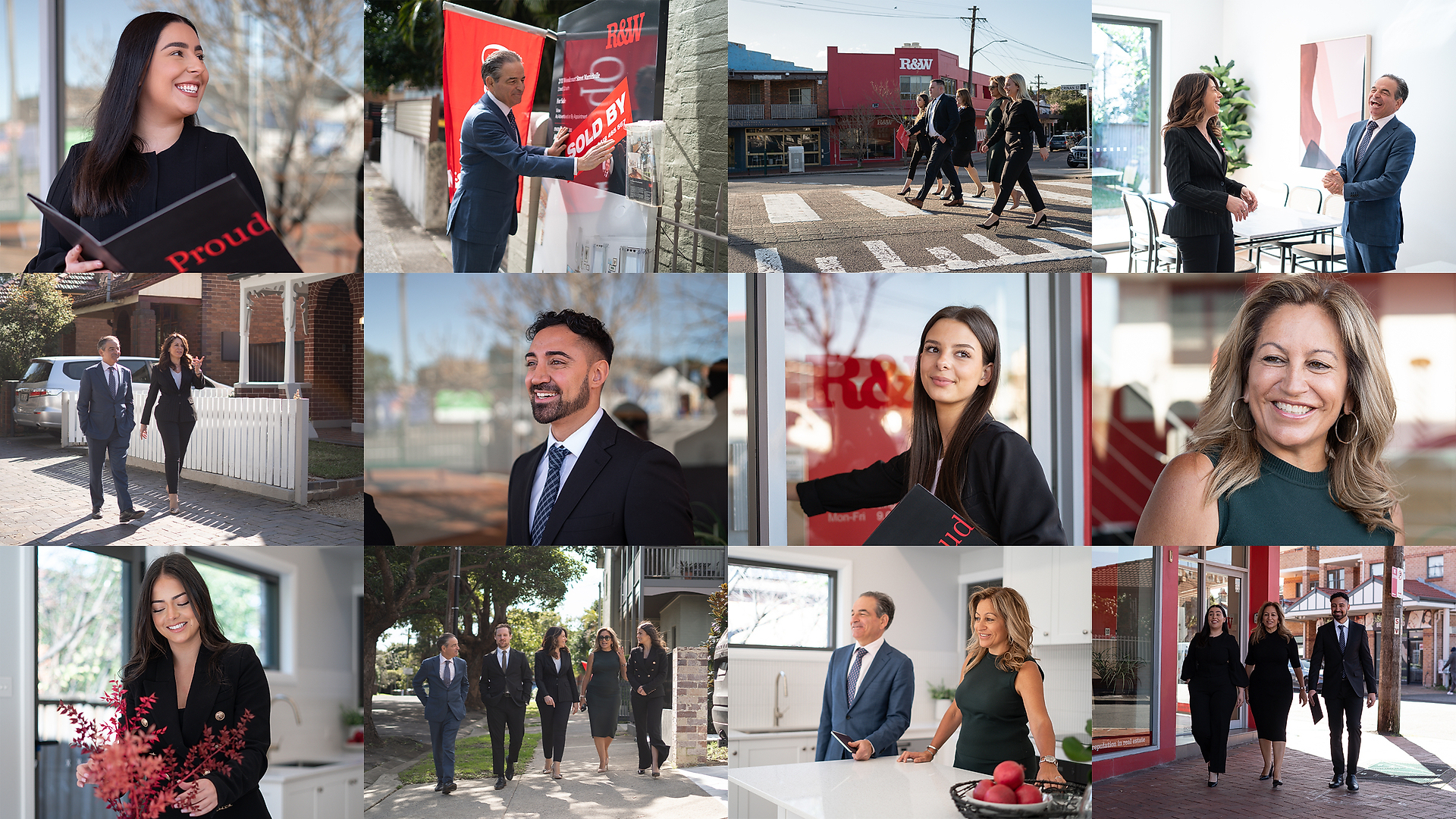 Through our marketing efforts, we were able to drive traffic to the agency's website, increase brand awareness, and foster agency growth. Our data-driven approach allowed us to constantly evaluate and optimise our campaigns, ensuring that they were effective in achieving the desired outcomes.

The attention-grabbing marketing campaigns we created helped R&W Inner West stand out in a competitive market, positioning them as a trusted and forward-thinking real estate agency in the Inner West area.

Our long-standing relationship with R&W Inner West and our collaborative approach to marketing has been instrumental in their brand evolution and growth. The marketing strategies we implemented across social media, search, and display advertising have helped them achieve their goals of increasing awareness, driving traffic, and fostering growth.

With our analytics platform, they were able to gain insights into the performance of their campaigns and make informed decisions for future marketing initiatives.