Heimat, a pioneer in the property management industry, launched a platform that prioritises both sales and property management, unlike traditional agencies that neglect the latter. To showcase this unique vision, Push was hired to design a visually appealing and user-friendly website that prioritised property management and lead generation.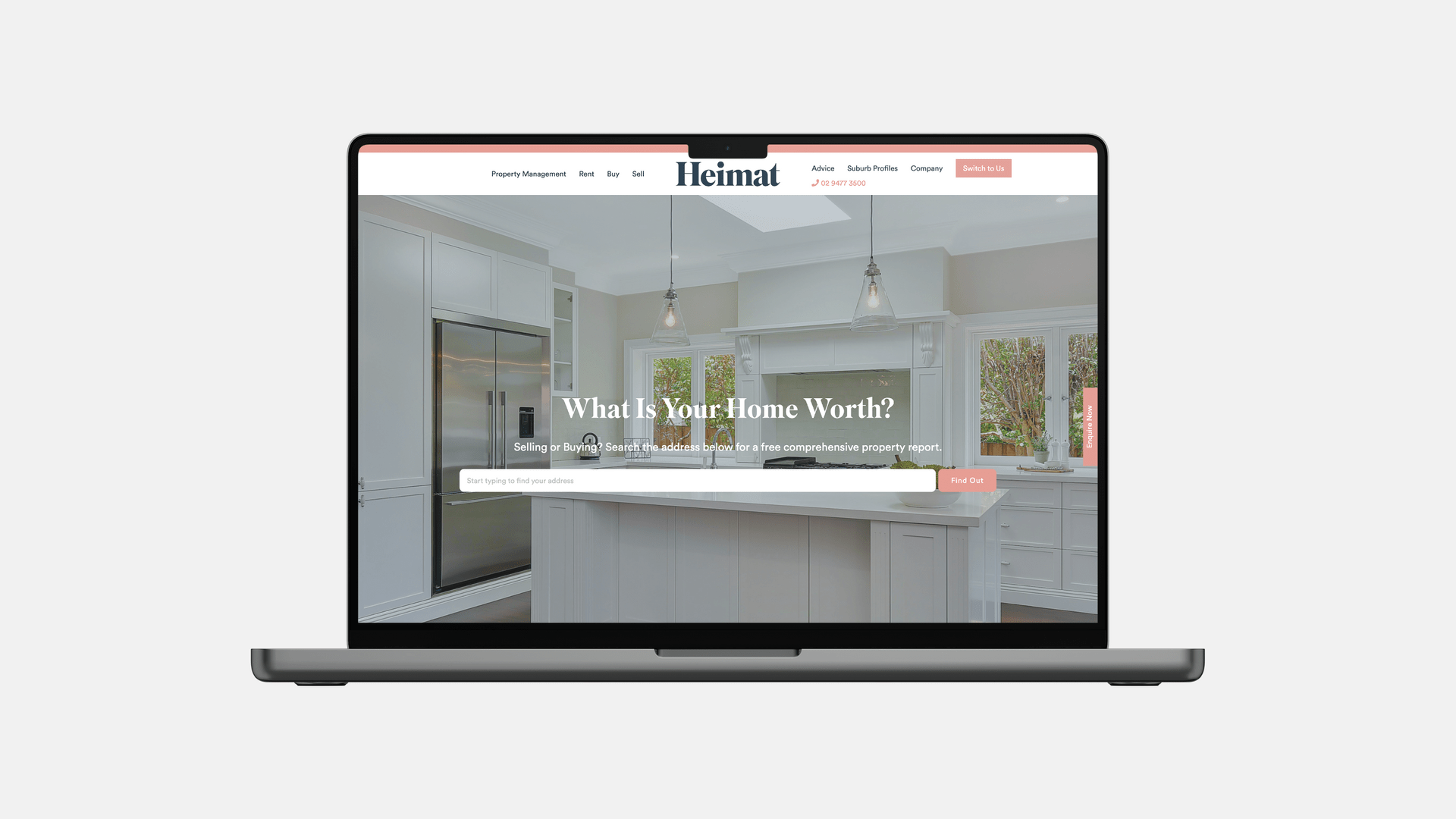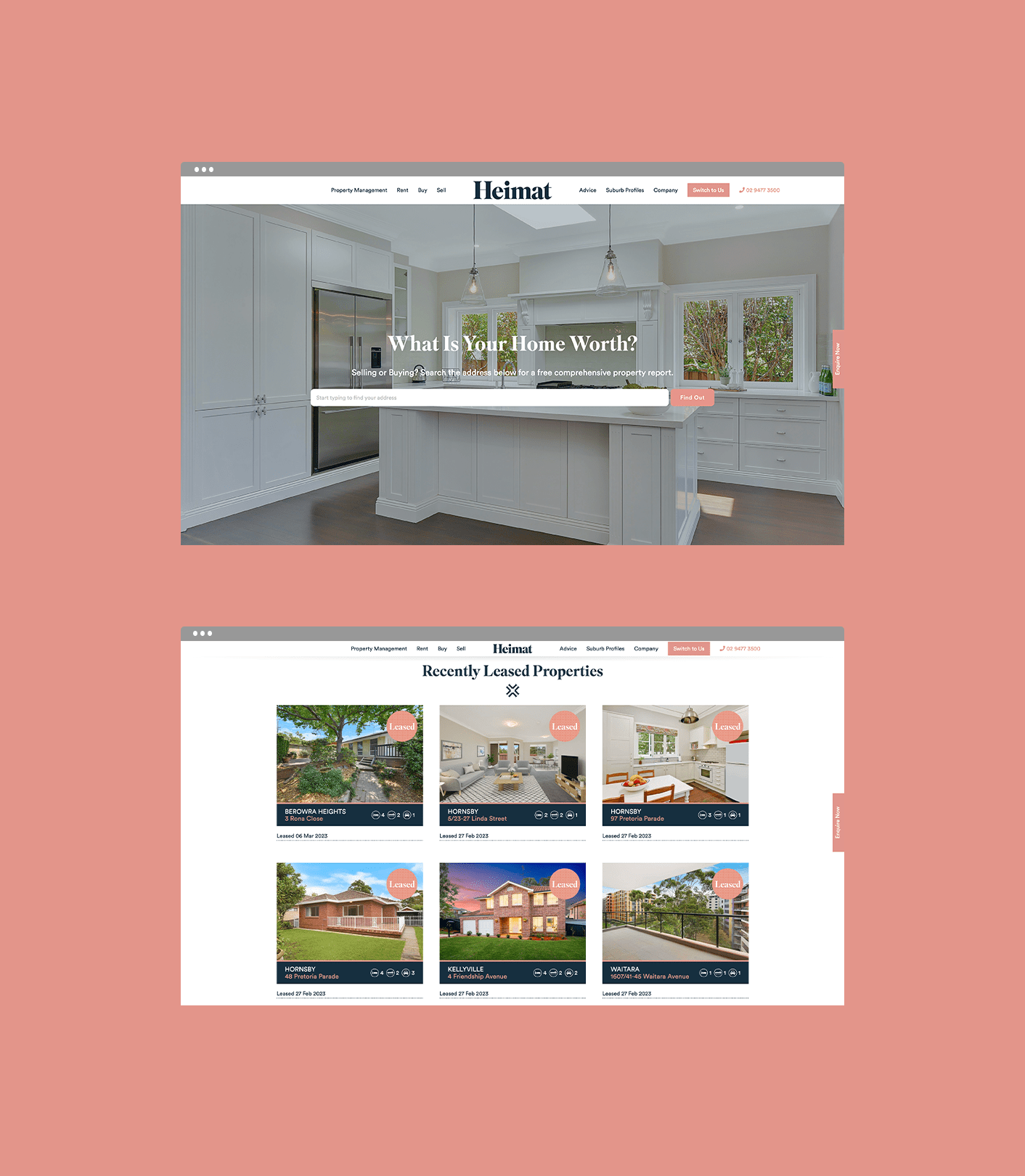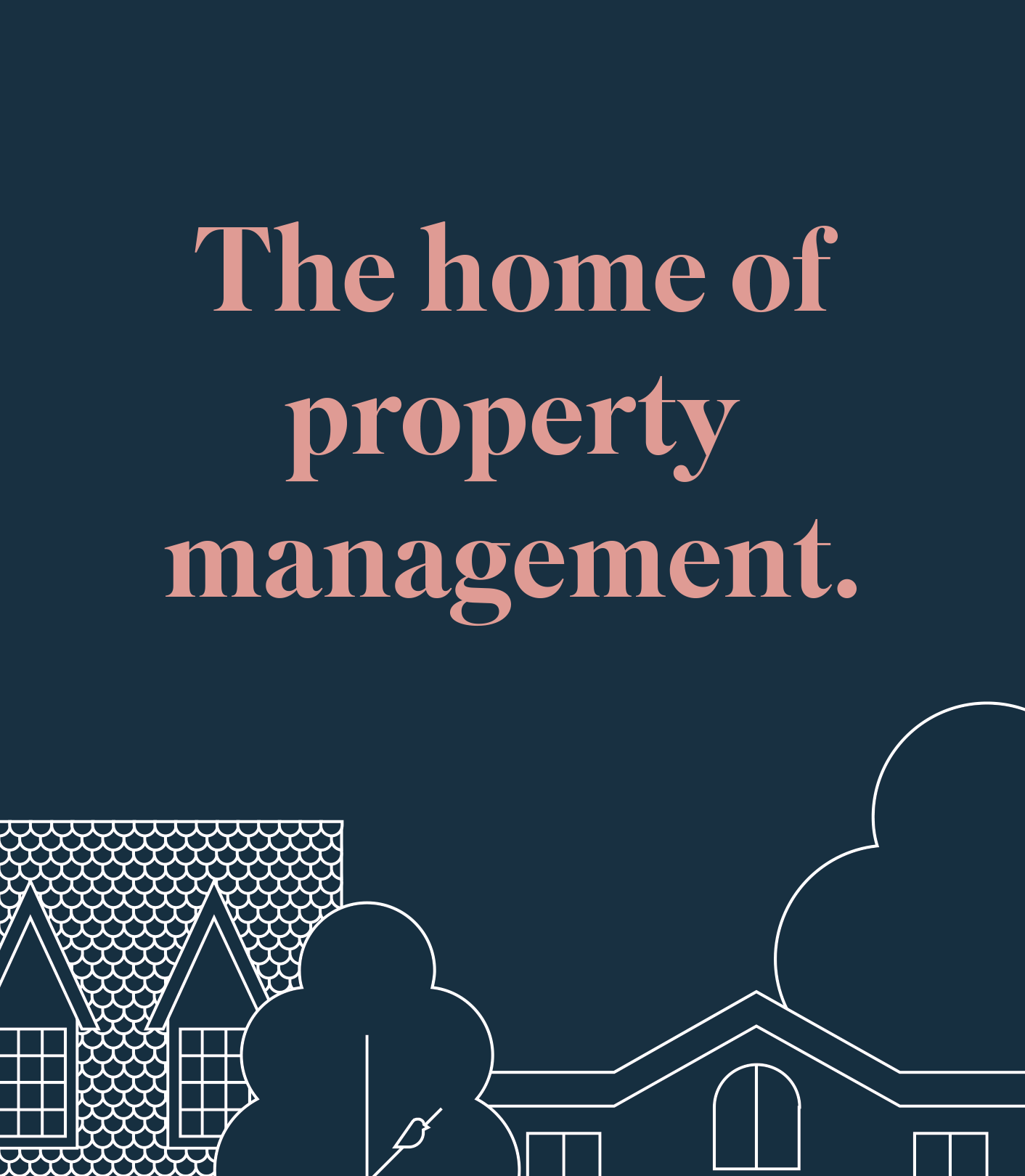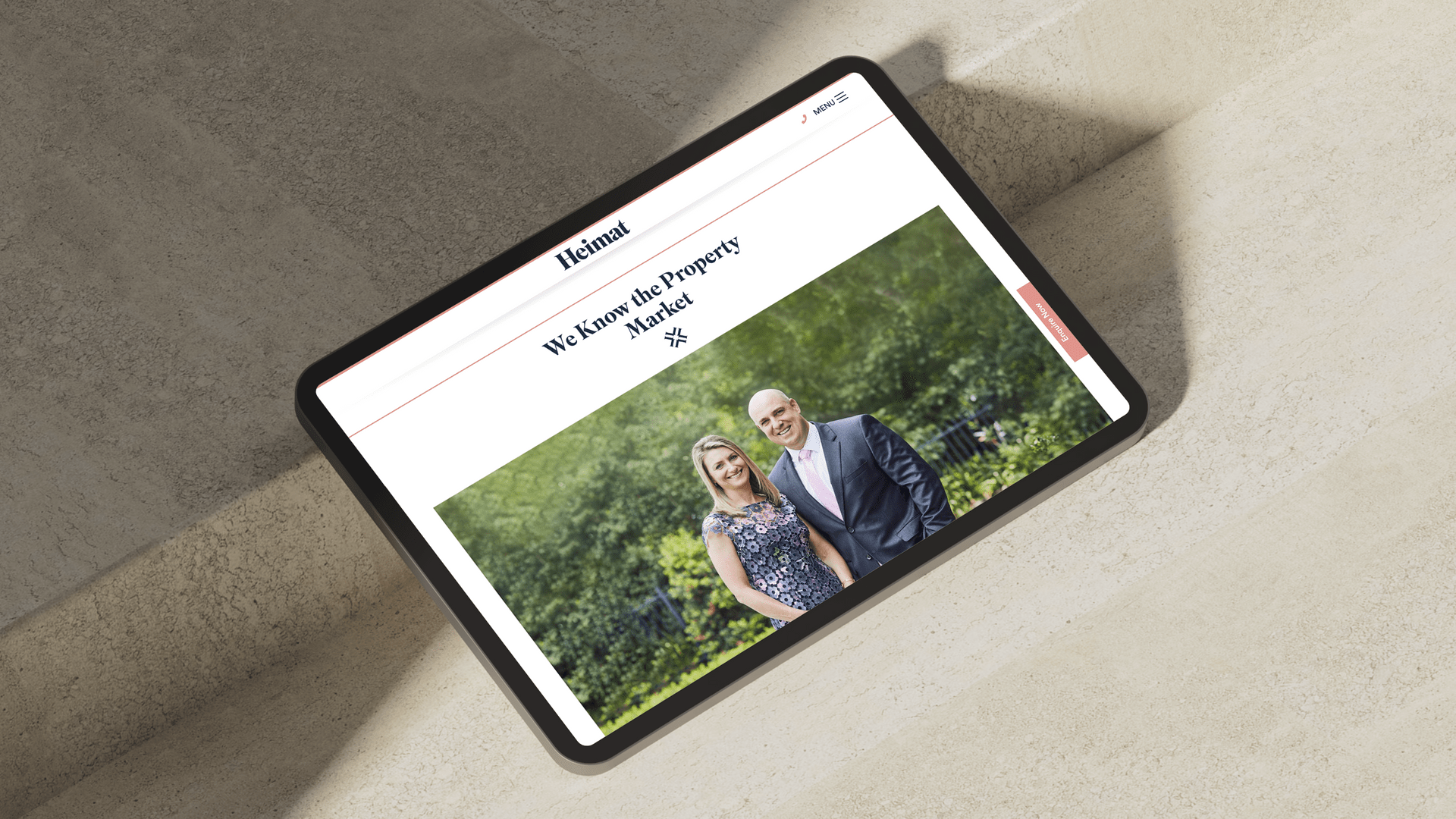 The website was fully integrated with Heimat's tech-stack, resulting in seamless data flow and cutting-edge features for their clients. The collaboration enabled Heimat to establish themselves as a market leader, generating new business and driving growth.

Our team of expert web designers leveraged their skills and expertise to create a visually appealing website that matched Heimat's brand guidelines. The website's layout was optimised for ease of navigation, making it easy for users to access the information they need.