Push Creative was thrilled to work with Anna Houssels, an award-winning global property agent, to elevate her personal brand and website. With Anna's extensive experience and high-profile clientele, it was important that her website conveyed her expertise and professionalism to attract a global audience.

To achieve this, Push Creative implemented a powerful content management system (CMS) that allows Anna to easily update her website's content from anywhere in the world. This gives her the flexibility to showcase her latest property listings, sales achievements, and industry insights in real-time.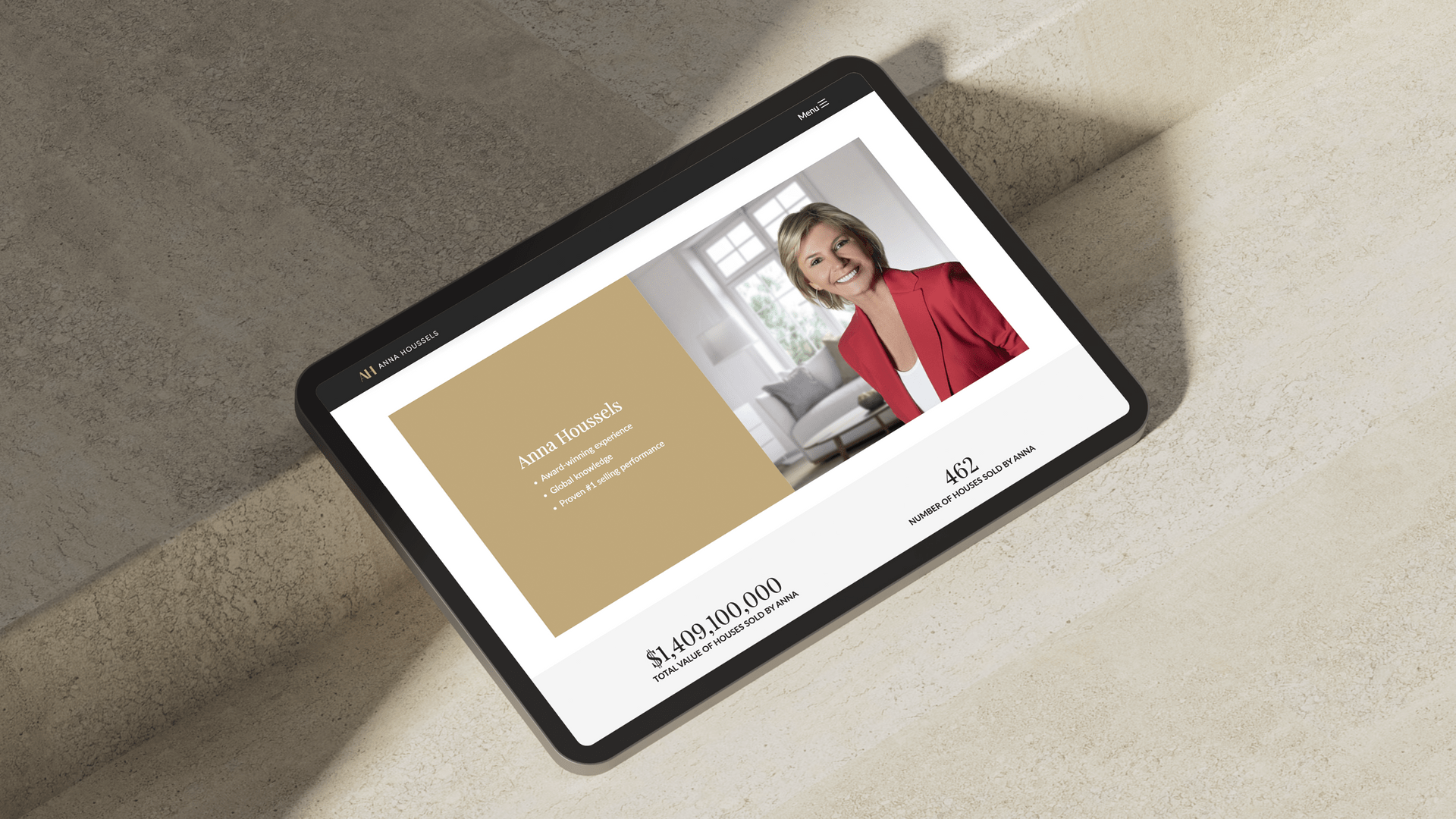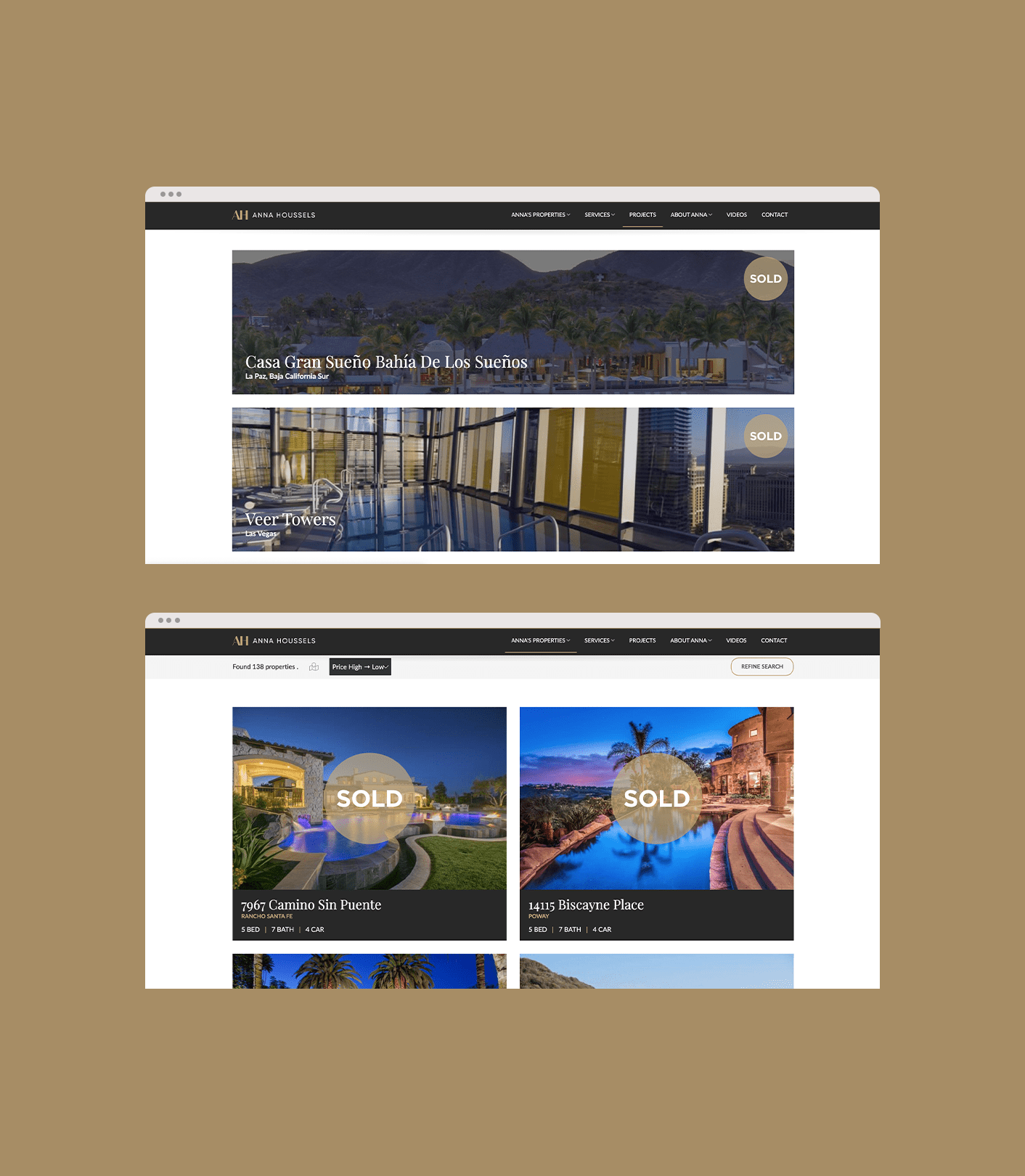 Anna's website design was carefully crafted to reflect her personal brand, with a sleek and modern look that exudes sophistication and elegance. The website features a streamlined navigation menu that makes it easy for visitors to explore Anna's services, view her listings, and learn more about her achievements.

Our branding, brand strategy, and website project for Anna Houssels has helped her establish a strong online presence that accurately reflects her expertise, experience, and reputation as a leading global property agent.